What are types of disposable face mask?
Views: 0 Author: Site Editor Publish Time: 2021-03-09 Origin: Site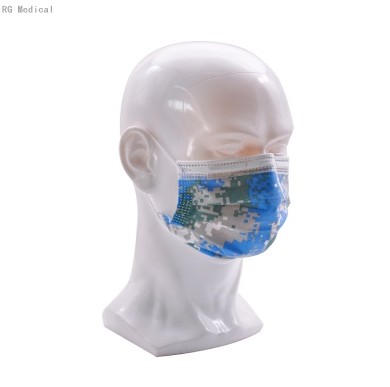 The Centers for Disease Control and Prevention (CDC), the World Health Organization (WHO) and public health officials recommend wearing masks to control the spread of the new coronavirus, which can cause COVID-19. People now wear many different types of masks, including headscarves, hand-sewn masks and disposable medical masks. In many cases, the choice of mask depends on availability. People use what they have. But how effective are these masks?
Learn more about the various types of masks and their effectiveness in suppressing droplets from coughing, sneezing, and talking.
This passage is going to talk about the following types of disposable face mask:
Homemade cloth mask
Store-bought cloth mask
Disposable surgical mask
Cone mask
N95 and other respirators
Homemade cloth mask
Homemade hand-sewn masks that can show a variety of fabric folds
According to an article published in the Journal of Family Practice, a single-layer mask can only provide 1% particle filtration. Two-layer cotton masks filter out about 35% of small particles, so they provide personal protection for the wearer. Cotton masks can reduce the droplet spray from 8 feet to 2.5 inches, thereby reducing the number of potentially virus-containing particles you release into the air (if you are infected and don't know this information).
The effectiveness of homemade cloth masks depends largely on their construction. It is best to use densely woven cotton cloth, such as stitched cotton. Single-layer fabric masks are not as effective as double-layer masks, which may not be as effective as three-layer masks.
Store-bought cloth mask
The effectiveness of cloth masks purchased in stores will depend on their construction. According to Johns Hopkins Medicine, you should look for a mask made of at least three layers of fabric. Ideally, you need a mask made of tightly woven 100% cotton cloth.
A typical cloth mask "may have at least 50% protection," while a high-quality mask may have 80-95% protection, even a low-quality mask made of very thin materials still has 10-20 % Protection", Steffen Eikenberry, a postdoctoral scholar at Arizona State University, studied the effectiveness of masks.
Disposable surgical mask
These flat, thin, paper-like masks are usually white and light blue. According to a 2013 study published in Aerosol Science and Technology, surgical masks can filter out about 60% of the smaller inhaled particles. Their main purpose is to prevent droplets, sprays and splashes, and studies have shown that wearing surgical masks diligently in public places can greatly reduce the spread of respiratory infections.
Surgical masks cannot be designed for more than one use. Ideally, the mask should be discarded after wearing it.
Cone mask
The manufactured tapered mask is a molded mask suitable for the nose and mouth. Usually, there is a metal strip on the top, so the wearer can fix the mask on the bridge of the nose. According to a study by researchers at Arizona State University, cone masks are not as effective as cloth masks made of stitched cotton in suppressing droplets and spray. Cone masks are more effective than turbans.
N95 and other respirators
The N95 mask provides maximum protection against the new coronavirus and other respiratory diseases. N95 can protect people wearing masks because they filter 95% of the particles from the air they breathe. The other masks in the wear list (cotton and disposable) are designed to protect others around you from respiratory droplets and "sprays". However, the Centers for Disease Control and Prevention (CDC) pointed out that cloth and disposable masks also filter particles with different efficiencies, so they also provide personal protection.
More effective than N95 gas masks are N99 (99% filtration), N100 (99.97% filtration), R95 (95% filtration and partly oil resistant) and P95, P99 and P100 (95%, 99% and 99.97%) filtration, and Very oil resistant). For more information about respirators, please refer to CDC.
We hope this article has helped you understand more about types of disposable face mask. If you need disposable face masks, do not hesitate to contact us. Our products will be your best choice.