​How to use disposable face mask?
Views: 0 Author: Site Editor Publish Time: 2021-03-04 Origin: Site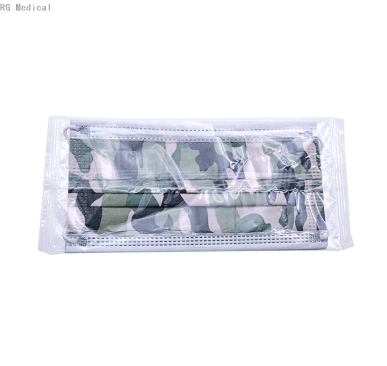 Disposable masks or three-layer surgical masks are the second reliable choice after installing N95 masks. Cotton masks covering the nose, chin, and mouth rank third in preventing respiratory droplets from floating in the air and reaching other places. The leggings and folded headscarf on the neck seem to be worse than not wearing a mask at all. According to the recommendations of the Centers for Disease Control and Prevention, use masks when you cannot keep your distance from society, if you see that the demand for disposable masks is now on the rise. This article will help you learn more. How to use disposable face mask?

This passage is going to talk about the followings of how to use disposable face mask:
Description
Conditions of Use
Summary
Description
The disposable mask is made of two layers of 28 grams of non-woven fabric; it is breathable and suitable for daily use in electronic factories/catering industries; it has no virus blocking effect.
Conditions of Use
There are various types of disposable dust masks, and the selection must be based on different job requirements and working conditions.
The first choice should be based on the concentration and toxicity of the dust. As a half-face mask, all dust masks are suitable for environments where the concentration of harmful substances does not exceed 10 times the occupational exposure limit. Otherwise, a full-face mask or a higher-level respirator should be used.
If the particulate matter is highly toxic, carcinogenic and radioactive, the filter material with the highest filtering efficiency should be selected.
If the particulate matter is oily, be sure to select a suitable filter material.
If the particulate matter is needle-like fibers, such as slag wool, asbestos, glass fiber, etc., dust masks cannot be washed with water, and masks with microfibers attached to the sealing parts of the face can easily cause facial irritation and are not suitable for use.
For high temperature and high humidity environments, it will be more comfortable to choose a mask with an exhalation valve. Choosing a mask that can remove ozone for welding can provide additional protection. For environments where there are no particulates but only some peculiar smells, it is much lighter to choose a dust mask with an activated carbon layer than to wear a gas mask.
Can disposable face mask be reused?
Can the disposable mask be sprayed with medical alcohol for disinfection and reuse after it is used up? Ordinary residents use disposable masks in places with relatively low risks. They can be reused as long as the masks are clean and structurally complete, especially the inner layer is not contaminated. They should be kept in a relatively clean and dry room after each use. Ventilated place. In addition, spraying disinfectants, including medical alcohol, will reduce the protection efficiency, so it is not appropriate to use alcohol spraying to disinfect masks.
Although not as sustainable as reusable cloth masks, disposable masks are still a good choice if you are in a critical moment or just want to quickly provide readily available options. But are they effective in protecting you and those around you from the coronavirus? How do you judge whether some options are better than others? With the increase in COVID cases nationwide and the arrival of the second wave, we set out to find answers to these questions and the best disposable masks available.
We hope this article has helped you understand more about disposable face mask and how to use disposable face mask. If you need disposable mask, do not hesitate to contact us. Our products will be your best choice.