Happy China National Day!
Views: 0 Author: Site Editor Publish Time: 2019-10-01 Origin: Site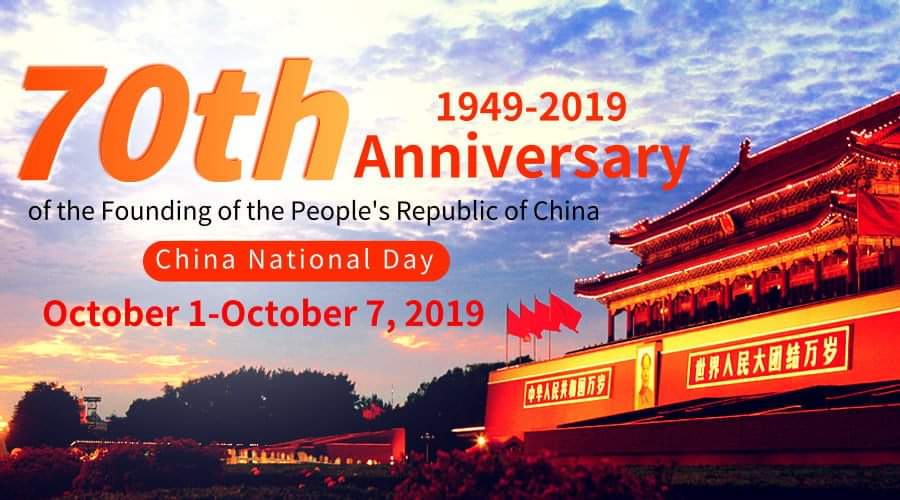 Happy China National Day!
October 1,2019 is the 70th Anniversary of the founding of the People's Republic of China. We will have a 7-day-holiday from October 1 to October 7,2019. The whole nation is jubilant to celebrate this meaningful day.
After 70 years' struggle, China now has become one of the most influential countries in the world!
Hope our motherland will be more and more prosperous and powerful!
#chinanationalday #renaultbio #skincare #cosmeticsfactory#skincareoem #fullerenecosmetics