Can disposable medical mask be reused?
Views: 0 Author: Site Editor Publish Time: 2021-01-26 Origin: Site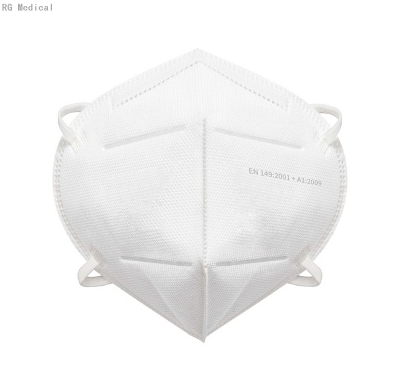 Disposable medical masks are suitable for covering the mouth, nose and chin of the user, and used in ordinary medical environments to block the oral and nasal cavity exhalation or spraying of pollutants. The bacterial filtration efficiency of the mask should not be less than 95%. Not applicable to medical protective masks, medical surgical masks. Can disposable medical mask be reused?

This passage is going to talk about the followings of disposable medical mask:
What is disposable medical mask?
How to dispose of used masks?
Can disposable medical masks be sterilized and reused?
What is disposable medical mask?
Surgical masks, also called medical masks, are designed to be worn by medical professionals during health care procedures. Surgical masks are designed to prevent infections of patients and treatment staff by trapping bacteria emitted from droplets and aerosols scattered from the wearer's mouth and nose. They are not designed to protect the wearer from inhaling airborne bacteria or viruses with smaller particles, but because the viruses on the droplets have been filtered out, they have a protective effect. There is a lot of evidence that surgical masks can protect the wearer and people near the wearer from the spread of the virus. Disposable medical mask is disposable. Disposable products (also called disposable products) are products designed for one-time use, which are later recycled or disposed of as solid waste.
How to dispose of used masks?
(Remember that masks should be treated as medical waste)
Different bacteria can survive on used masks for different durations. Experts believe that the virus can survive for hours to days after exposure. I implore everyone not to throw used masks in elevators, parks, workplaces, houses, open garbage bins, because it may cause health hazards to people who come into contact with such masks. In addition, some people pick them up and reuse them, putting their lives at risk. The infected mask has respiratory secretions, which can be spread through the air. So please stay sensitive. Always wash your hands before and after taking off the mask.
Cloth mask (washing)-it should be washed regularly and properly and hung to dry.
Surgical mask (folded, tied, wrapped)-It should be taken out with the chin up. Please carefully remove it from the strings and be careful not to touch the front when removing the mask. After removing the mask, fold it in half to avoid exposing the water droplets in the nose. Then, fold the mask into the other half until it looks like a roll. The mask can also be wrapped with earrings to prevent it from falling apart. Then wrap the mask in a tissue or polyethylene bag and immediately discard it in a yellow waste liquid bag. Before discarding, please keep your belongings with you.
N95 Gas Mask-When removing the mask, please hold the edge of the belt where the N95 mask is to be removed. Do not touch the inside of the respirator. Before and after washing hands. Remove the mask gently to prevent contaminants from spreading to the mask. Put the mask in a plastic bag or zip-lock bag. You can also store them in a breathable container, such as a paper bag, between use. Secure the bag firmly. Put the plastic bag in the trash can or biomedical waste disposal device. Do not put on a new mask before washing your hands properly.
Can disposable medical masks be sterilized and reused?
No. Disposable medical masks are for single use only. After use, it should be taken out using an appropriate method (do not touch the front part, pull it out by pulling the elastic ear strap or strap from the back), and immediately discard it in an infectious trash can with a lid, and then wash your hands.
We hope this article has helped you understand more about what is disposable medical mask and can disposable medical mask be reused. If you need disposable medical mask, do not hesitate to contact us. Our products will be your best choice.